The Kazakh village Karatas has long been subjugated by a criminal boss called Poshaev. He provides housing and jobs for the locals but will ruthlessly execute anyone who dares to oppose him.

This is the lesson the pauper Arzu is about to learn first-hand—his wife Karina has informed the police about the crimes that are taking place there. Arzu is a cripple; now he must raise his little daughter alone. He is so helpless and grief-stricken that he doesn't even seem to be contemplating revenge. Poshaev takes him under his wing and offers him the position of a guard at a building site. Soon Arzu has a chance to prove his loyalty, and he becomes Poshaev's right hand.

But where do Arzu's real loyalties lie—with his boss or with the idea of justice?
2022, Russia, Kazakhstan, 93 min., 16+
Director:

Aldikhan Yerzhanov
Cast:

Dmitry Chebotarev, Alexandra Revenko, Berik Aitzhanov, Daniyar Alshinov, Yerken Gubashev, Elmira Tursun, Teoman Khos, Kuandyk Dyusembaev
Genre:

drama
Language:

Russian, Kazakh
Awards & Festivals
Venice Film Festival – participation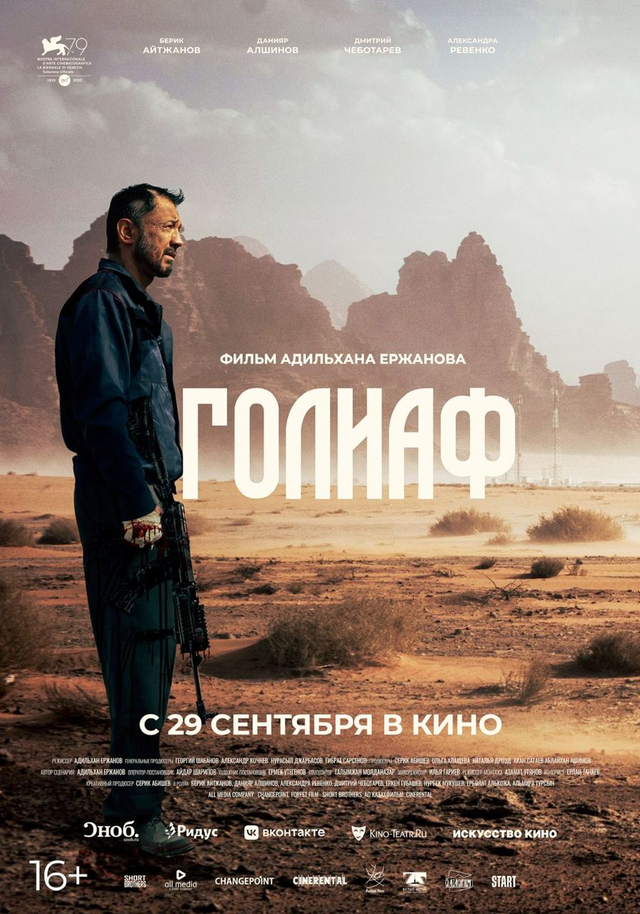 Currently on screen