Evgeny Nikitin
Opera singer, bass-baritone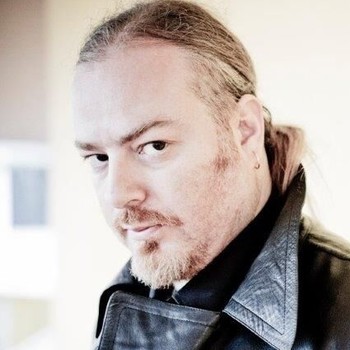 • Honoured Artist of Russia
• Prize-winner at the International Pechkovsky Opera Singers' Competition (1996, St Petersburg)
• Prize-winner at the International Rimsky-Korsakov Young Opera Singers' Competition (1998, St Petersburg)
• Prize-winner at the International Tchaikovsky Competition (1998, Moscow)
• Recipient of the Golden Sofit, St Petersburg's most prestigious theatre prize, for the role of Grigory Gryaznoi in the opera The Tsar's Bride ("Best role in musical theatre", 2005)


Born in Murmansk. Graduated from the St Petersburg State Rimsky-Korsakov Conservatoire (class of Bulat Minzhilkiev, 1997). While still a 4th year student, he was invited to join the Mariinsky Opera. He has since performed frequently, taking part in the theatre's most significant productions.
Wagnerian roles hold a special position in Yevgeny Nikitin's repertoire. As a Wagnerian singer Yevgeny Nikitin has been noted by the Russian and international music press.

Yevgeny Nikitin appears at the world's great theatres and participates in opera festivals.
In 2002 the singer made his debut at the Metropolitan Opera in Andrei Konchalovsky's production of War and Peace (Dolokhov). He subsequently returned there for La Bohème (Colline), Die Meistersinger von Nürnberg (Pogner), Das Rheingold (Fasolt), Elektra (Orest) and Parsifal (Klingsor).


Yevgeny Nikitin made his Paris debut in 2003 at the Théâtre du Châtelet (as the Demon in Rubinstein's eponymous opera). At the Opéra de Paris he has performed the roles of Jokanaan (Salome), Klingsor (Parsifal), Tomsky (The Queen of Spades), Gunther (Götterdämmerung) and Orest (Elektra). There in 2008 Yevgeny Nikitin first sang as the Prisoner, the title role in Luigi Dallapiccola's opera Il prigioneir. He also performed the role at the Russian premiere of the opera at the Mariinsky Theatre (2015).


Yevgeny Nikitin regularly appears at the Bayerische Staatsoper. Following his debut in 2008 (as Jokanaan in Salome) he returned as the Dutchman, Klingsor and Telramund. Since last season he has appeared as Ruprecht in a new production of The Fiery Angel (directed by Barrie Kosky).


In the 2015–2016 season the singer made his debut at the Wiener Staatsoper, where he sang in Khovanshchina (Shaklovity), Tosca (Scarpia) and Fidelio (Don Pizarro), and he made his first appearance with the Concertgebouw Orchestra in a concert performance of Lohengrin (as Telramund, conducted by Mark Elder) and at the Wiener Festwochen in Fidelio.


In 2016/17 season Yevgeny Nikitin appeared in a series of premiere performances of Tristan und Isolde at the Metropolitan Opera as Kurwenal and in new production of Salome at the Mariinsky.


This season he appears in Fidelio at the Teatro di San Carlo, in Parsifal at the Metropolitan Opera, Paris Opera and Osterfestspiele Baden-Baden.


Yevgeny Nikitin has featured in Mariinsky Theatre recordings of Boris Godunov and Semyon Kotko. Nikitin also appears on Mariinsky label recordings of Oedipus Rex (Creonte), Semyon Kotko (Remenyuk), Das Rheingold (Fasolt) and Parsifal (Amfortas). With the London Symphony Orchestra and Valery Gergiev there have been recordings of Mahler's Eighth Symphony and Berlioz' Roméo et Juliette, and with the Musiciens du Louvre orchestra under Marc Minkowski came Wagner's Der Fliegende Holländer.


2015 saw the release of the singer's first solo disc – Wagner: Opera Arias, which includes scenes from Lohengrin, Tannhäuser, Der Fliegende Holländer and Die Walküre (the Orchestre Philharmonique Royal de Liège, conducted by Christian Arming).


Currently on screen