Uldus Bakhtiozina
Director, Photographer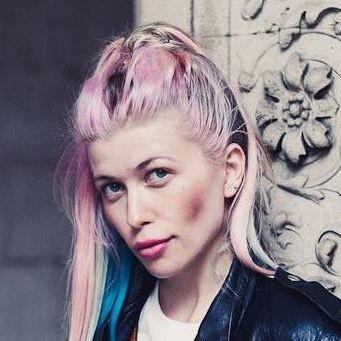 Uldus Bakhtiozina is a Russian photo based artist. She was born in 1986, Saint Petersburg, Russia (former Leningrad of USSR), in a family with mixed religions and nationalities Muslim tatars father, christian half Ukrainian mother, and Jewish step-sister.Uldus considers herself as a "child of rebuilding time" Perestroika in Russia, with open minds and free from stereotypes.Despite of the modern technology level she prefers an analogue camera instead of digital to catch the nature of an object, show its deepest edges and soul beneath them.All around objects, costumes, make-up and outfit are produced by her own to fill the story behind each photograph with her vision and imagination.

In 2014 Uldus became first Russian speaker in a history of TED conference, gave a talk in March 2014, Vancouver, Canada about her photo project Desperate Romantics. Since the beginning of 2016 Uldus has become Senior TED fellow. In April 2017 Uldus gave her second Ted Talk about her project Conjured Life.Uldus also spoke at Conference CDI conference in Mexico, as a finalist of Gifted Citizen Prize.In October 2014 Uldus was named one of the strongest women 2014 according to BBC and took part in BBC debates and TV program 100 women, there her works was shown at BBC channel.

Bakhtiozina works with young generation of Russians, telling their stories in her art photography.Her works are mixed of real stories and art vision, she creates photography with full respect to an aesthetic, focusing on balancing meaningful message and beauty.Uldus challenges gender and cultural norms with humor and magic, creating a fairy tale world for the viewer. Her works represent young generation of Russians today. Uldus's photography were published in Vogue Italy, Aesthetica Magazine, Worbz, Chaeg Magazine, C-41 Magazine and many others international publishers.Bakhtiozina's works widely exhibited in Russia, England, Berlin, Hong-Kong, Singapore and Milan.

Her works are included in permanent collections of Ruya Foundation for Contemporary Culture in Iraq (RUYA) and into Fabergé Museum in Saint Petersburg, Russia permanent collection.In April 2015 Uldus's artwork was selected and nominated in Leica + Vogue Italia with exhibition in Milan.In May 2015 Uldus was awarded as a winner of TOP-50 Noble People of Saint-Petersburg by Sobaka.ru Magazine in Art and Culture industry.In June 2016 Vogue Italy named Uldus The Best Young Fashion Photographer at Photo Vogue.In March 2017 Uldus became a finalist of prestigious Laguna Art Prize, which took place in Venice, Italy.
Currently on screen